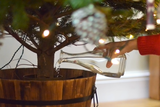 Braving the cold to visit local Christmas tree farms has always been a loved Christmas tradition. The magical smell and atmosphere that an authentic Christmas tree provides to a home and Christmas day is incomparable. However, with a real tree there are many precautions that a homeowner must take to prevent fires.
This video from Global News illustrates the difference between a dry and a watered Christmas tree. The tree that was not regularly watered erupts into flames immediately when ignited, compared to the watered tree that slowly begins to smoke.
It is important to "keep lots of water to your tree to keep the tree alive, so it doesn't dry out. When a tree is dried out, this could pose a fire hazard." If you are still on the hunt for the perfect Christmas tree, always choose a fresh, green tree with needles that are difficult to pull from branches.
To steer clear of potential fires, trees should be placed away from heat sources and should not block doorways. Take further precaution with Liberty's Smoke Detector, which is monitored 24 hours a day and 7 days a week, with emergency services dispatched when a fire is detected.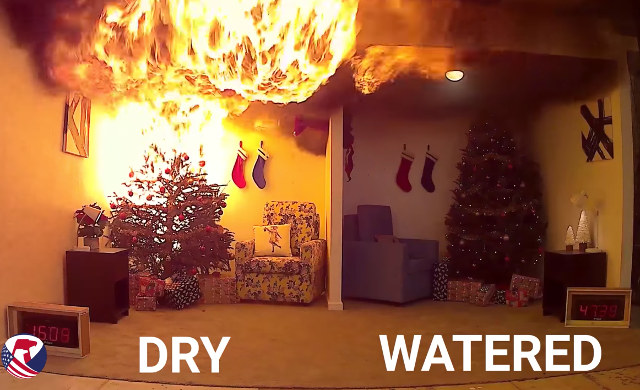 Written by Mimi Ngo