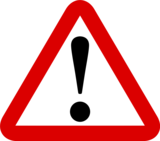 Carbon monoxide is an odourless, tasteless and colourless gas that can quickly become deadly if the right precautions are not taken. At this time of year it saddens us to see the numerous media stories regarding carbon monoxide poisoning. If you do not have Carbon Monoxide Sensors in your home, please consider getting them soon. If you have traditional non-monitored CO sensors in your home, please change the batteries and test them often.
While the non-monitored carbon monoxide detectors you can purchase from your local hardware store are a good basic line of defence, Liberty can help protect your family with a solution that includes 24/7 monitoring of carbon monoxide in your home. Alerts are immediately sent to you, and the authorities and emergency medical care can also be dispatched. This important feature can be the difference between life and death, especially when your family is asleep or unaware of the symptoms and consequences of carbon monoxide.
A tragic case was reported by Global News this past weekend of the deadly effects of carbon monoxide.
We challenge you to download and complete our Carbon Monoxide Checklist. Send in your checklist once you've started it to [email protected] and you will be entered into a draw for free Carbon Monoxide Sensors for all floors of your home.
We can help you protect your home from carbon monoxide today. Call us at 1-866-926-7233.
Written by Mimi Ngo