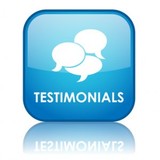 "I have been looking into security systems for the past few years now and have been hesitant up until now. I have read reviews, talked to the door to door sales guys and have not been happy with anything that I have seen, up until now. A few weeks ago I came across a rep for Liberty Home Security, Adam Williams. We had a good conversation and I invited him to my home for a quote.
With all the sales guys I have had in my home for home security along with the reviews I have read, this was the first time I have ever experienced such a professional and non – threatening discussion. I was not put under pressure in any way to purchase right now or had a limited time offer like I have had with other companies. I was simply given my options of what was suggestion for protection for my home along with additional equipment if it was in my interest. In the end of our meeting I felt as though the Liberty rep was there for the interest in my home and family safety. I was reassured with 100% support from Liberty while I had their equipment at no additional costs.
I was left with a good feeling with the company but did not jump to the conclusion until the install was actually complete. The tech arrived a few days later. We discussed where all the sensors were to be installed as per the suggestions from my sales rep. The install went smooth and clean.
Over the next few days I had been on a few phone calls as there is a bit to understand with the system and training involved. Every time I called in I was given the support and training I requested and my issues were resolved. I am still fine tuning and familiarizing myself with the system as I did get a few upgrades in my system which still ended up being cheaper than the competitors.
I apologize for the long winded message, but I just wanted to let people know out there that are looking into house security, please give Liberty a shot. They are at a 4.5 star rating with excellent reviews. The bonus was that the sales rep is local here to Beaumont and can be contacted anytime where I found others are transients that come in just to make a quick sale.
Security hardware is relatively the same everywhere. Its the sales and customer service that really support a company and finally I found a company that has that. Thank you Liberty."
Written by Alex Watz