Christmas is only two weeks away, but if you're like me, you might still be scrambling to find some last minute gifts for your friends and family. Luckily, Liberty's got you covered. I asked around at the office to see what's on everyone's wish list this year at two price points – $50 and under, and under $25.
Check out our list below:
18 Gift Ideas Under $25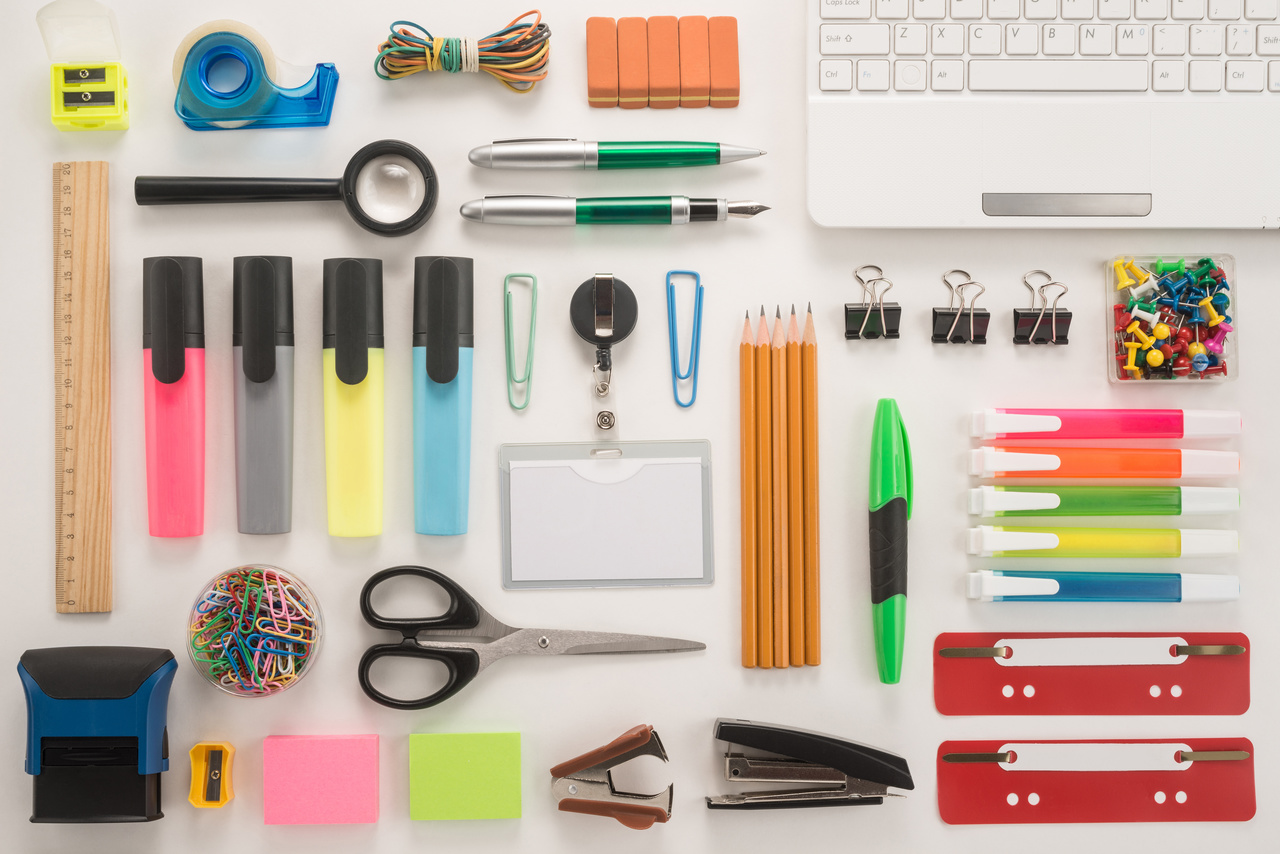 Stationery
Who doesn't like nice stationery? Kawaii Pen Shop sells a ton of adorable items (more than just pens) with free shipping as well.
If you're purchasing for an artist, the Moleskine sketchbook and Canson mixed media sketchbook are some of my favourites sold at DeSerres. These Faber Castell highlighters are great for bullet journaling, and they even sell yarn for those that like to knit.
This isn't stationary, but if you want to get a little more personal, you can buy a fabric paint set and design a shirt or a pair of shoes as a gift. If you or your loved one are creative, DeSerres (or Michaels) is a great place to shop.
Desk toys
This was one of the more popular items on my coworkers' wishlists. If you're a fidgeter like me, the Fidget Cube by Ansty labs is a great option for $12. There's also this 12-sided one at Amazon for $15.
If you prefer to look at your desk toys instead of playing with them, Funko Pop figures are a fun choice that show your personality. Get The Mandalorian for a Star Wars fan, a Hello Kitty one, or even an Overwatch one – all $15-20 from EB Games. There's a Funko Pop figure for everyone.
Plushies
Some of us will always love plushies. For the fan of everything cute, or for your younger family members, these are great and affordable gifts. Walmart sells some for as low as $5 each, or you can splurge a bit on something from the Disney store.
Scrunchies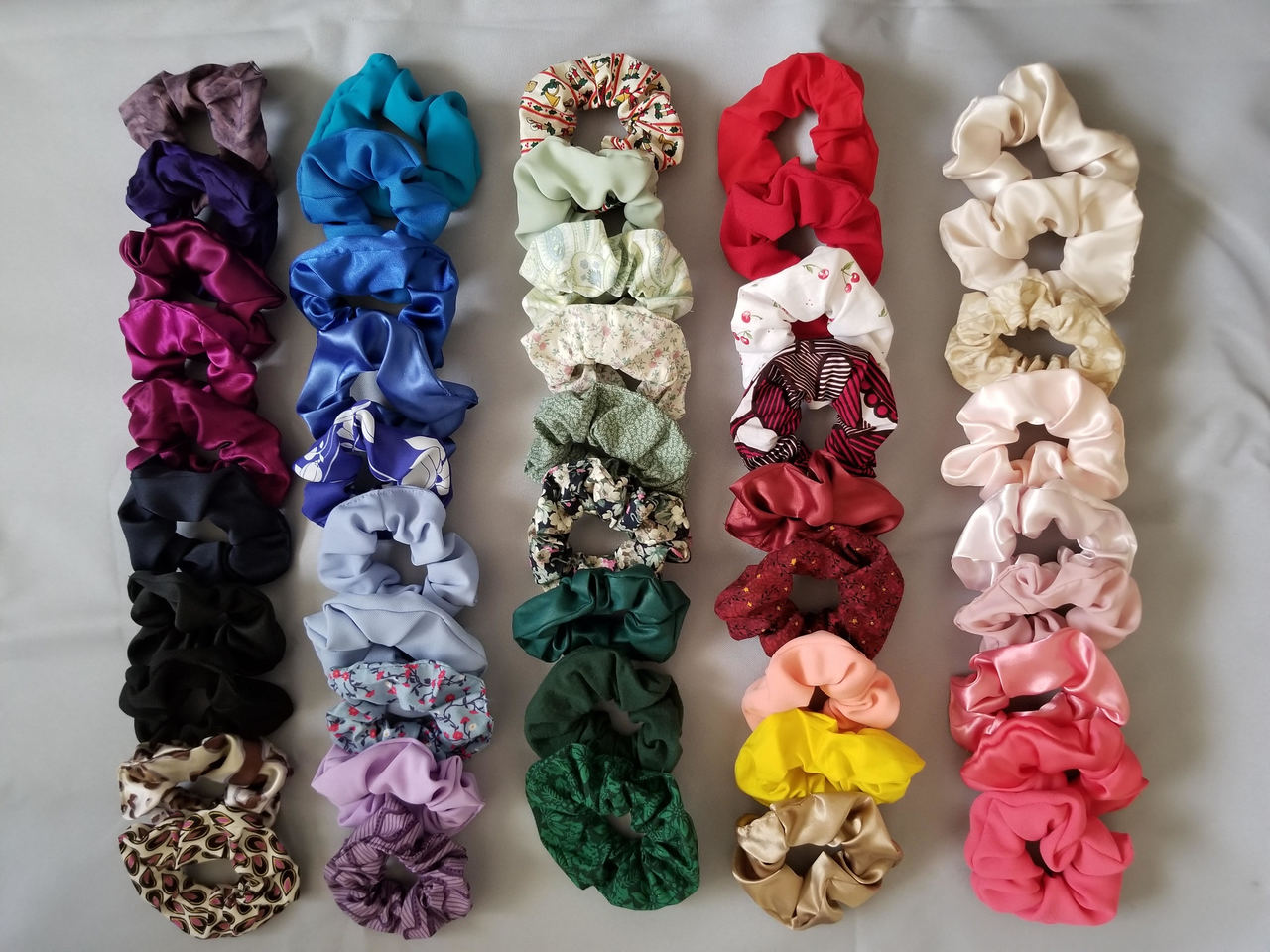 These hair ties are all the rage now that 90's style is back in. Hello Piggy Creations is a local business that makes and sells an assortment of scrunchies. Regular scrunchies are $6 each or 3 for $15, and specialty scrunchies (such as bunny ears or velvet) are $10 each or 3 for $25.
Scrapbook paper
Know someone that loves scrapbooking? Urban Scrapbook is a family run business in Edmonton that offer beautiful paper and mixed media products.
Personalized ornament, pen, etc.
Things Engraved have several stores in Edmonton, and have a range of items, from mugs and tumblers, to pens and keychains.
Polyhedral dice
For the D&D geek in your life, why not get a set of polyhedral dice? Amazon has a ton of affordable options, like this set of 35 for $17. If you're willing to spend a few bucks more, this metal set is sure to impress. (Or, you could just say yes to making a character and joining one of our campaigns).
Slippers, PJs & socks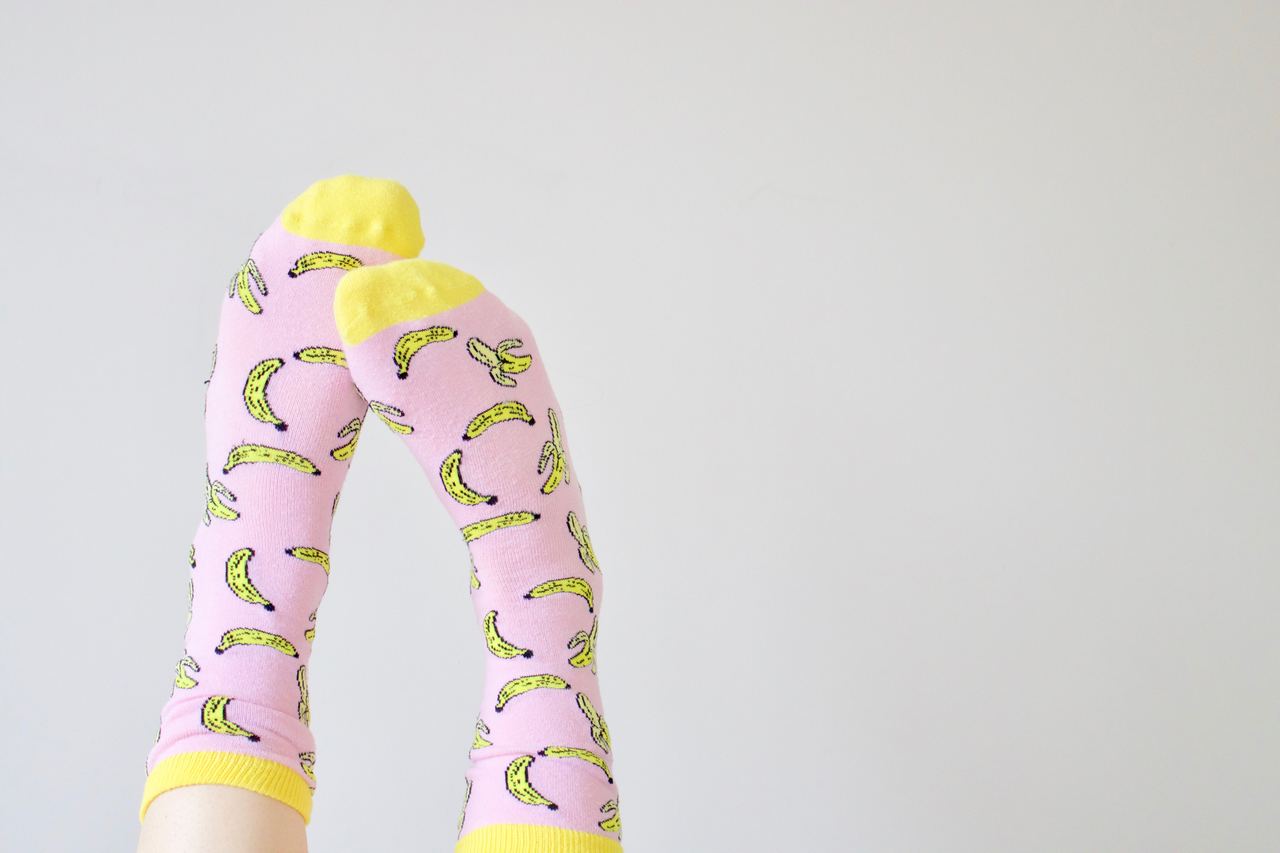 We've all gotten these as kids for Christmas and hated it. As an adult, I would love to receive slippers, pyjamas, and socks. Sets are available all over the place at a range of prices. My only piece of advice would be not to buy these for the kids (unless something cool will also come with it).
Slippers: Uniqlo's unisex Room Shoes for $19.90
Crochet hat/scarves/gloves
If you're the crafty type, you can always purchase some yarn in his or her favourite colour and make something nice and warm for our Canadian weather. The Fibre Nook is a local Edmonton yarn shop that carries a lot of great options.
Chocolates & baked goods
Got a secret family recipe that everyone loves? Homemade truffles and baked goods are always a welcome Christmas gift. If you're not the baking type, you can buy a nice box of chocolates from Jacek (6 for $13.50 or 12 for $25), or macarons from Duchess ($2 each).
Kitchen tools + tupperware
We could all use more tupperware in our kitchens. Get a few glass ones from Ikea and make a set for your gift recipient.
Hot chocolate/tea/coffee gift sets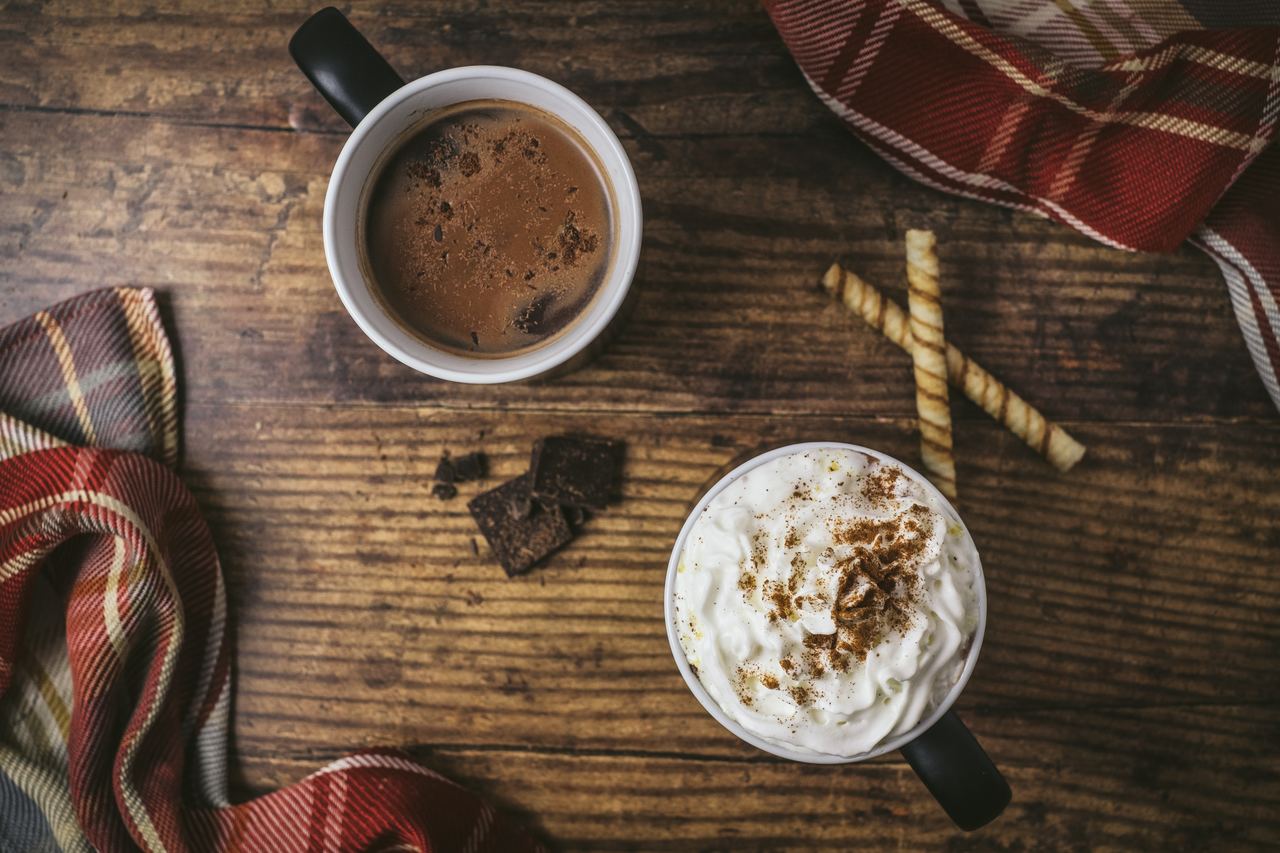 Warm drinks are perfect for cold days. There are affordable but nice sets for tea lovers, coffee addicts, and hot chocolate connaisseurs. Stores like Winners and Marshalls carry a lot of these as well.
Mousepads
If you've worked in an office, you know the importance of a good mousepad. These ergonomic ones from Amazon are usually sold for less than $10.
Glass tumblers
Double-walled glass tumblers keep your fingers cool when drinking a hot beverage. David's Tea sells a pair for $15.
Seasoning mix
For those that like to cook, get some fancy seasoning mixes from The Silk Road Spice Merchant on Whyte Ave.
Lush bath bombs
Bath bombs from Lush average at around $8 each, and are a great way to relax during the holiday season.
Succulents + terrariums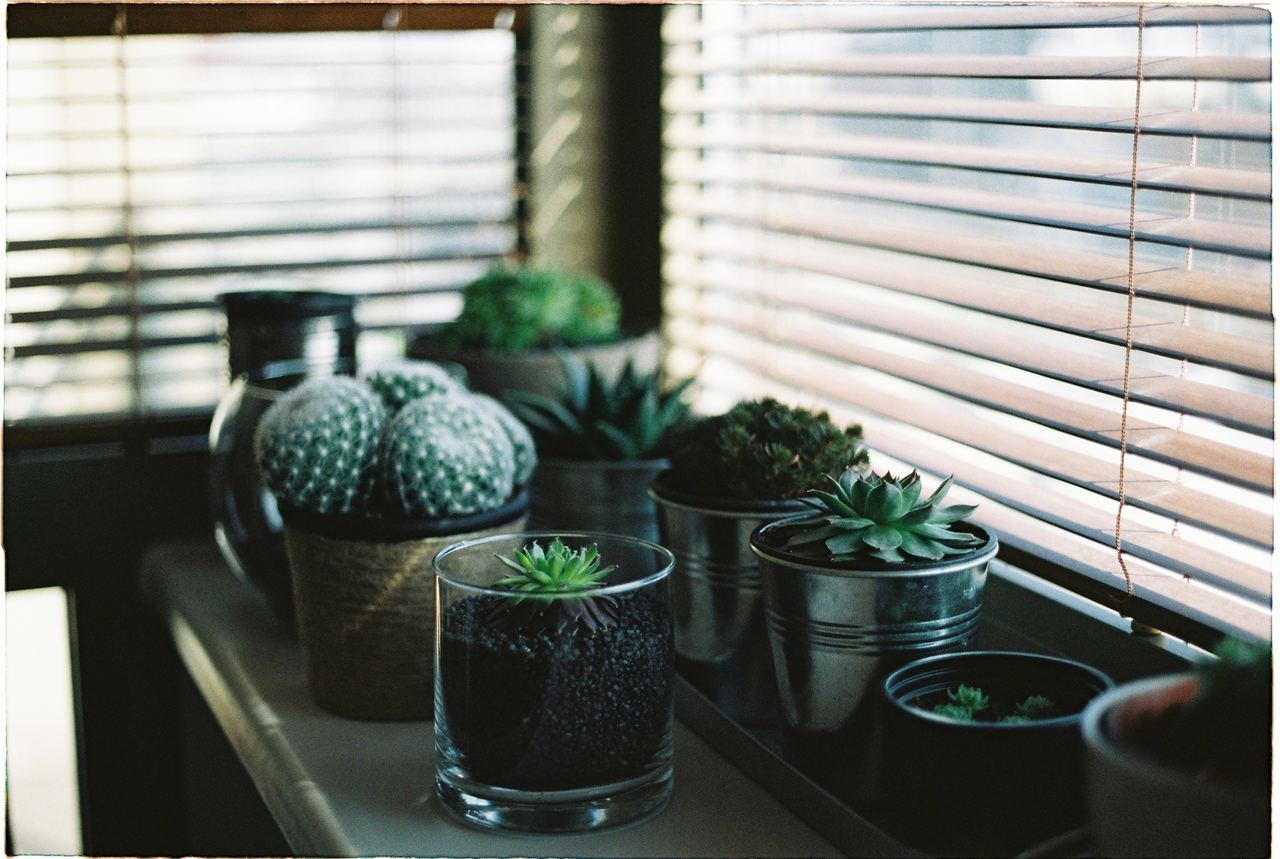 These are always nice to look at on your desk at the office. Little Plant Shop sells houseplants and terrarium supplies. Add a personal touch by creating an arrangement of your own choice.
Gift cards
Gift cards can come in any amount, and help when you're not 100% sure what to get for someone. Here are a few ideas:
Tim Hortons, Starbucks, or Second Cup
Sephora
Hudson's Bay Company
Amazon
Steam or EB Games
18 Gift Ideas For $50 Or Less
Bluetooth speakers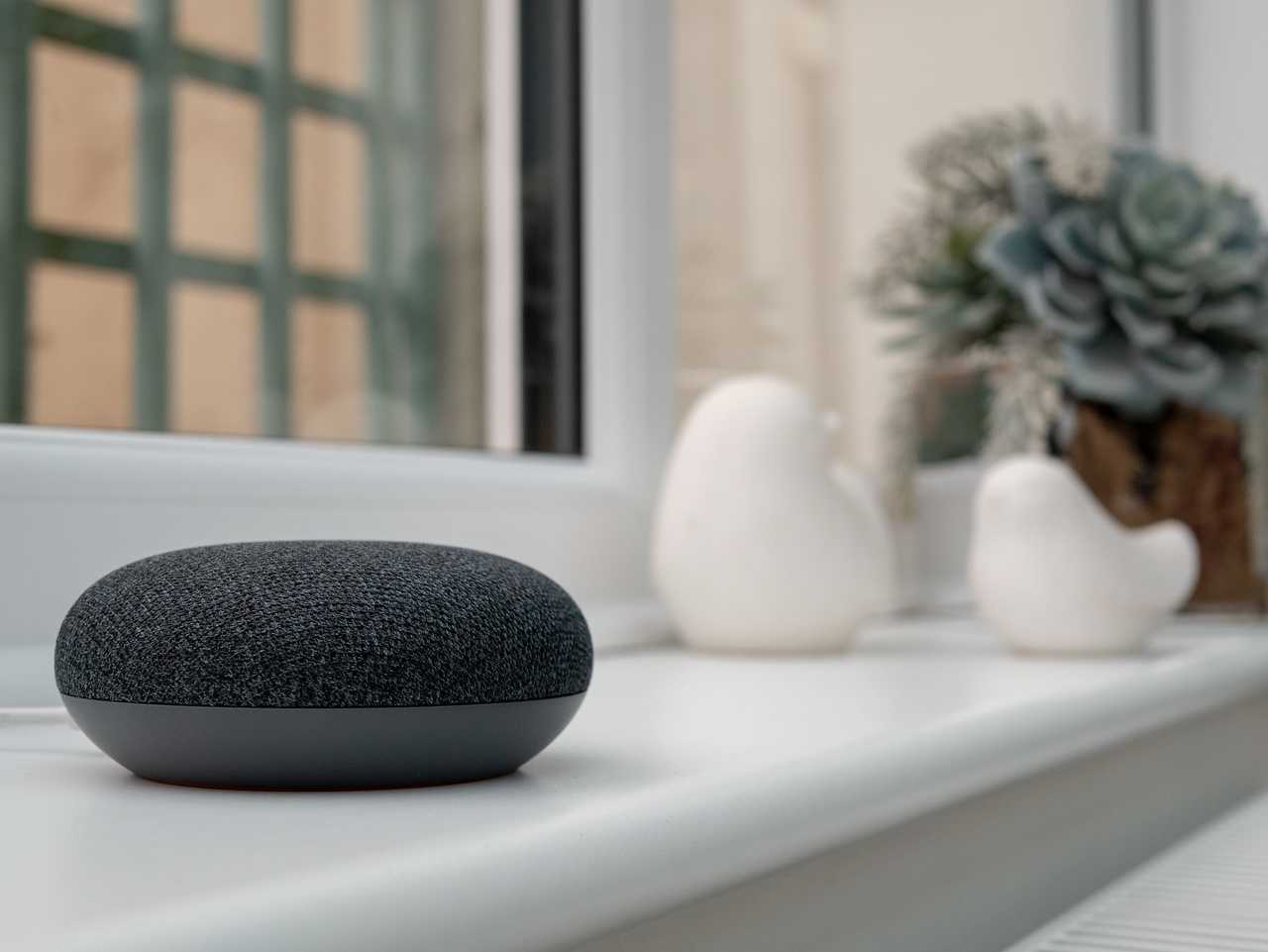 If you know someone that recently got their own place, they may not yet have gotten a sound system. Not all sound systems have to be expensive, and some are even portable if you purchase a bluetooth speaker. This one retails for $49.99 at The Source, and the Google Home Mini is on special from Best Buy for $29 until December 19.
Bluetooth earbuds/headphones
You're listening to your favourite holiday tunes when it happens. One side of your headphones blows out and your listening experience is now half as enjoyable. And, if you're an iPhone user, you might find it difficult finding wired headphones that work with your new phone. Bluetooth is the way to go. You can get these headphones at Amazon for just $37.99 and these earbuds for $45.99. Great for you and pretty much anyone!
Board games
Some board games can get ridiculously expensive, but here are a few great ones under $50:
Stainless steel water bottles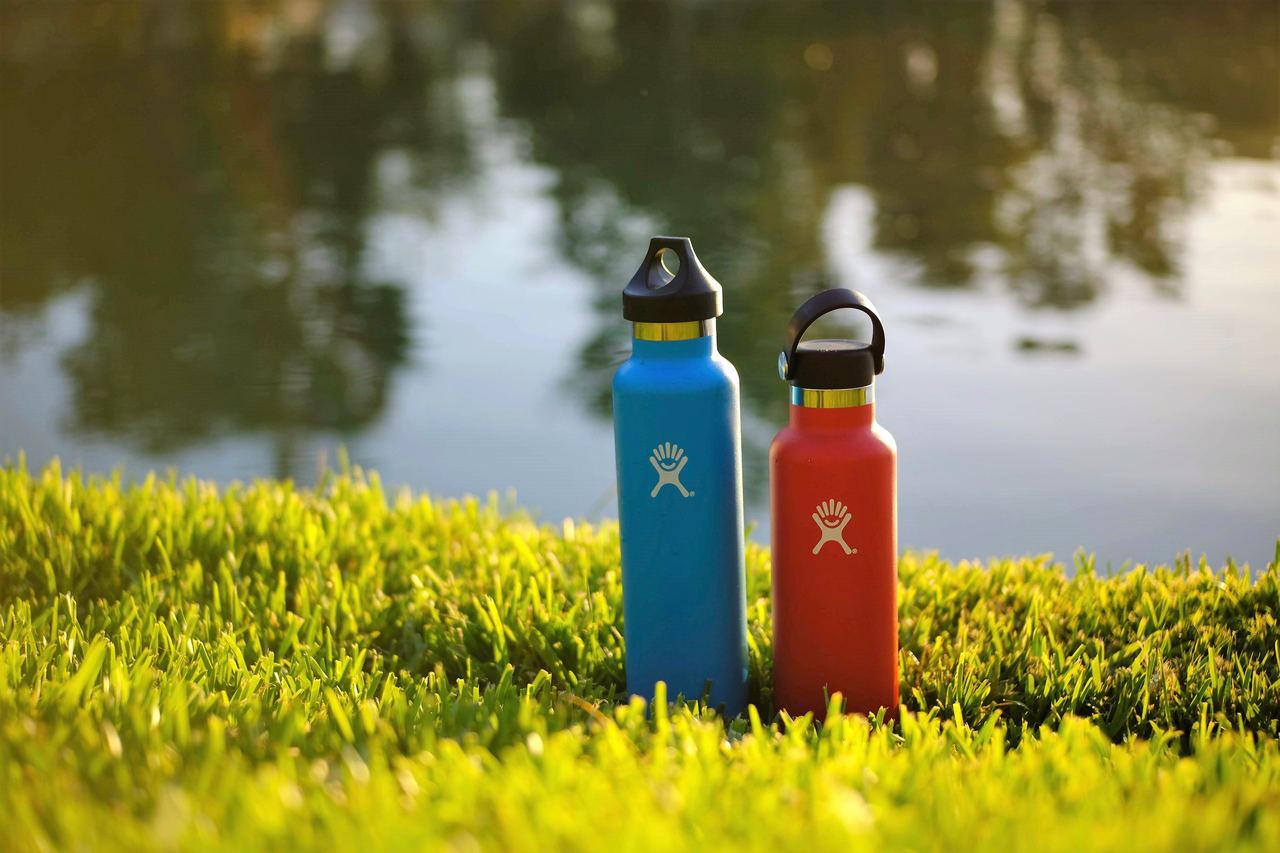 Pretty much everyone has one of these metal water bottles. Better than drinking from plastic, and useful – why not join in on the trend? You can pick a S'well one up from your local Chapters, Indigo, or Coles for just $45.99. Hydroflasks are sold at SportChek for $32.99, and Walmart sells Contigo stainless steel thermal bottles for $31.97.
Pens
Now I don't know about you, but I love a good pen that looks great and writes well. If you know someone that loves fountain pens (or is interested in getting into the hobby), the Lamy Safari sells on Amazon for $30-40. Looking for a cheaper option? Pilot's Kakuno is sold for just under $15. These work great for calligraphy as well.
For those that are afraid of ink smudges (or are lefties who can't help it), this Sharpie Pen pack ($11.49 at Staples) is a great choice. Alternatively, you can get a pack of Pilot G-2s – probably the best gel pen of all time ($10.99 at Staples).
Hair & bath products
This one is always a popular gift choice during the holidays (who hasn't gotten one of those bath sets?). However, if you're not sure whether or not the one you chose is right for who you're buying for, you can always get a gift receipt. A safer bet is to get something you know they use!
Perfume
While you probably can't get a high end full-sized scent for under $50, Shoppers Drug Mart carries a few budget-friendly options that you can earn optimum points on, like this Giorgio Beverly Hills gift set, and this Nautica Voyage holiday set.
Blankets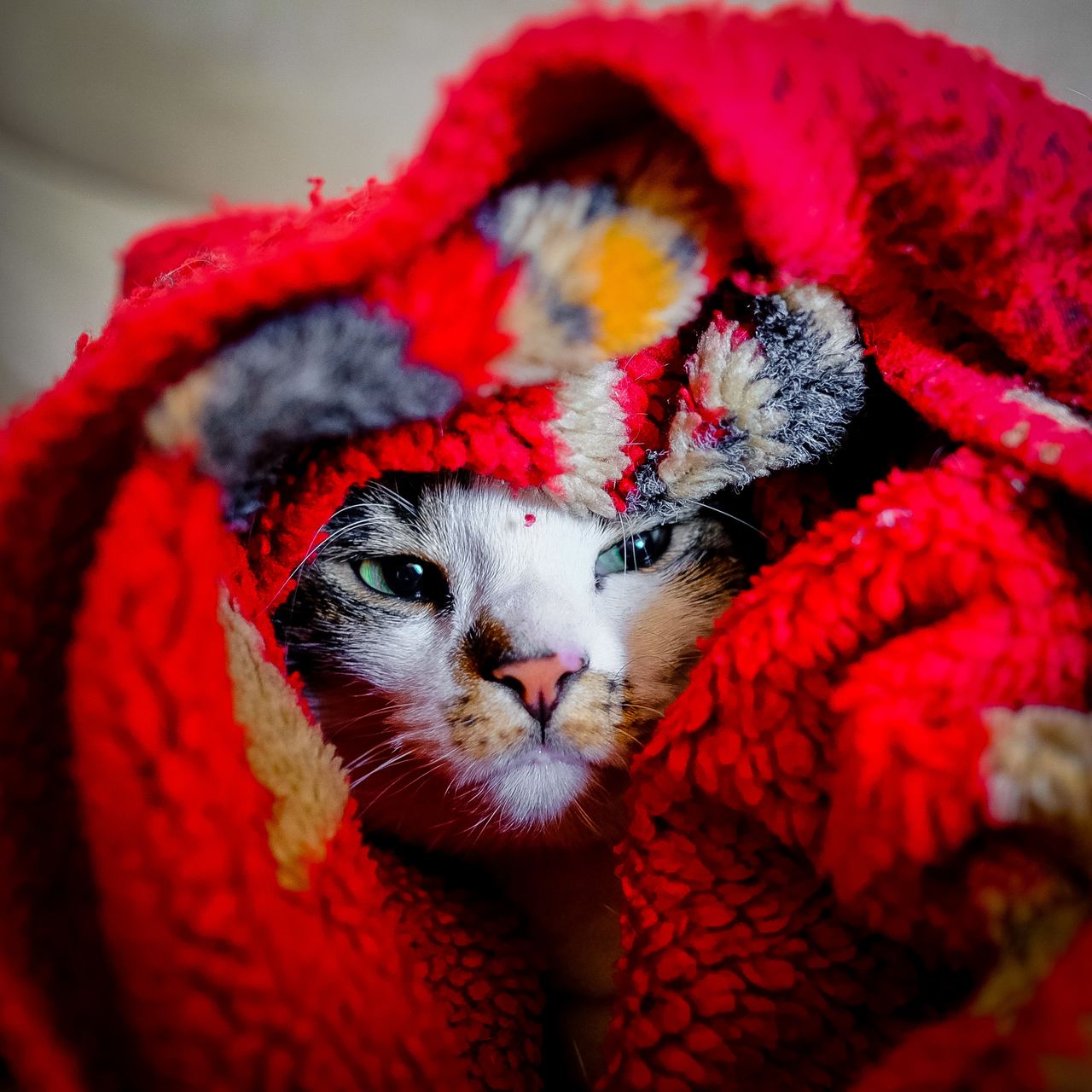 Blankets and throws are great accent pieces to any home (and very useful for our cold weather). Ikea offers a great selection at an affordable price of anywhere from $4.99 up to $49.99.
Lotions
In Edmonton, our winters are long and dry so pretty much all of us could use some more lotion. Bath & Body Works has a huge selection of scents, and regularly has a "Buy 3, Get 2 Free" or "Buy 2, Get 1 Free" sale. I recommend this one and this one. You can also purchase a gift set like Winter Candy Apple for just $30.
Essential oils + diffuser
It's always nice to have a home that smells great. For your friend or relative that has a diffuser at home, you can buy a diffuser blend kit from Saje for less than $50.
Candles
An alternative to essential oils that also smells nice, and is atmospheric is a scented candle. You can make it even more fun if you purchase one of these Charmed Aroma candles, which have a surprise piece of 925 sterling silver jewellery inside!
Books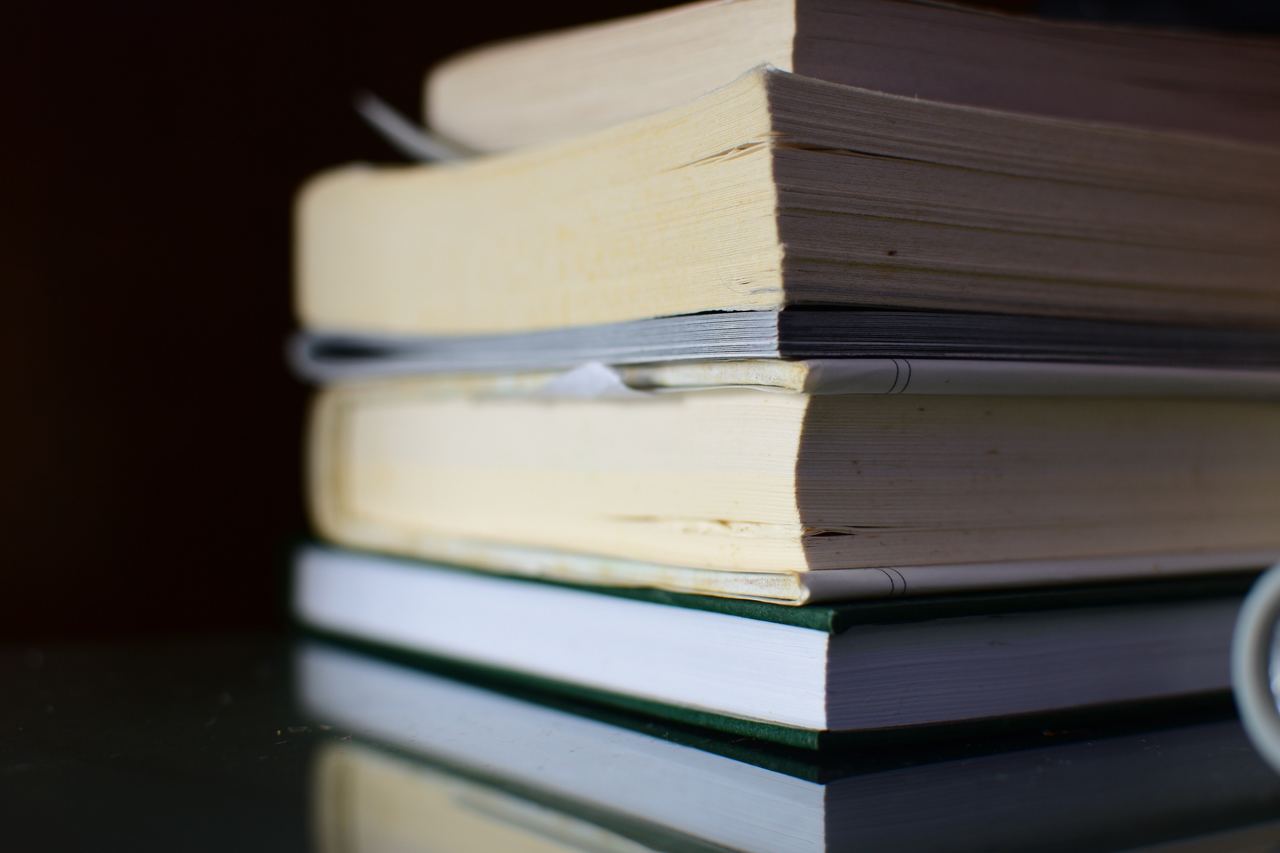 If you know an avid reader, we're always looking to add another book to our reading list. I personally enjoy fantasy, sci-fi, and horror novels, and would recommend The Name of The Wind, Red Rising, and Doctor Sleep respectively. When in doubt, you can always purchase a gift card to your local bookstore instead.
Himalayan pink salt lamps
Himalayan salt lamps are trendy and are purported to have health benefits. You can get this one from Amazon for $26.99.
Google Chromecast
With one of these devices, you can watch video from thousands of apps streamed from your smartphone onto your TV. Best Buy sells it for $45.
Wireless chargers & battery packs
If you travel a lot, or are a heavy phone user, these will always come in handy. Prices can vary depending on the battery pack's capacity, and which device the wireless charger is for.
Jewelry
Know someone who owns a Pandora charm bracelet? Their charms on the lower end start at around $30. Pick out something meaningful to her (like this Hogwarts one if she's a Harry Potter fan for $50).
Charcuterie board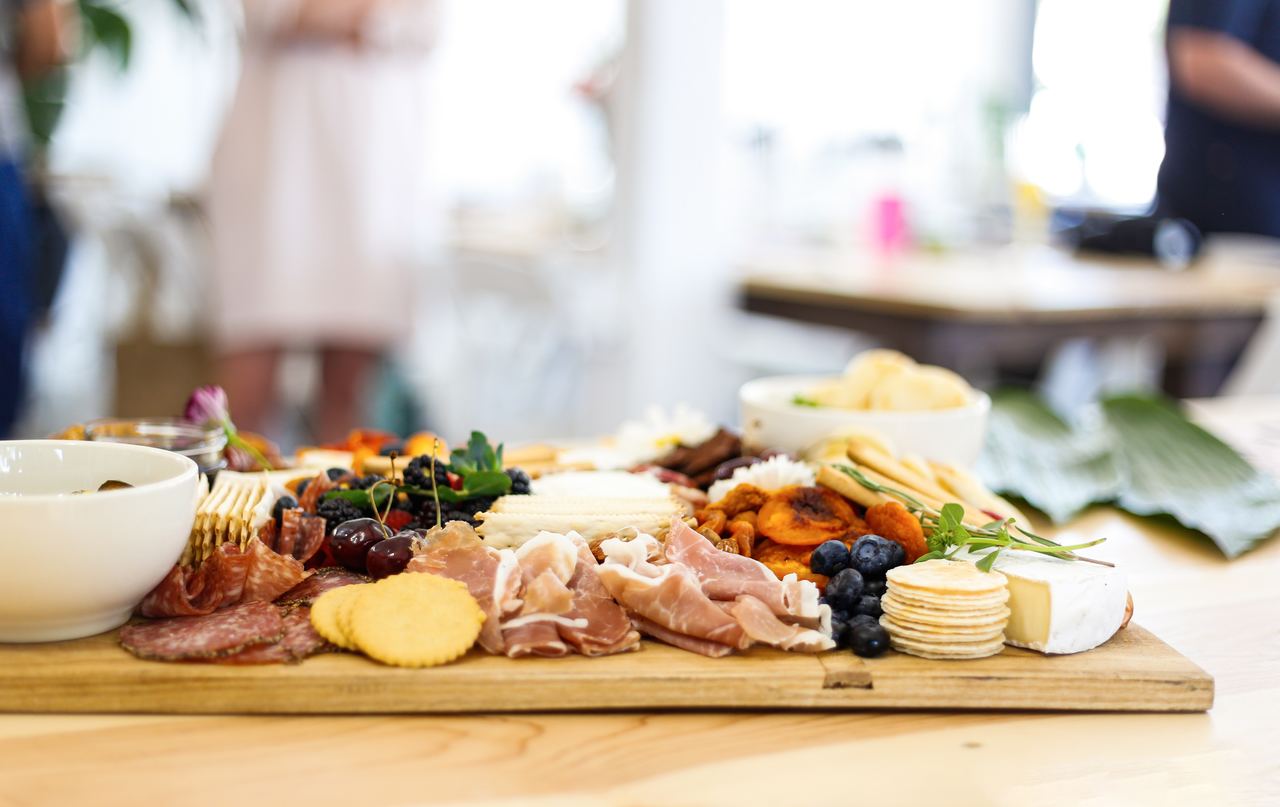 These can get pretty pricey, but who doesn't like cheese, meat, and bread? Pick up this chopping board from Ikea for $29.99 and now you've got another $20 to spend on deli meats and cheeses from your local grocery store.
Personalized Mugs and Tea Sets
For a loved one, spending time with them is probably the best gift you can give. Bring them along to Crankpots and design your own mug or tea set together! (Pricing varies depending on what you choose to paint)
Written by Candice Mendoza