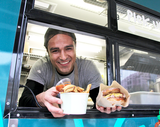 There's no question that the food truck buzz is well-received by Edmontonians. They are a huge part of summer and are in attendance at every festival in and around the city. We're counting down the final days until our Liberty Classic charity golf tournament on Monday, August 28th when our golfers will have a taste of some Edmonton's most delicious food trucks!
Ohana Donuterie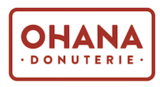 With the malasada (a traditional Portuguese and Hawaiian doughy dessert) in mind, Ohana Donuterie is bringing something new to the food truck scene. Serving mouth watering, hot and fresh donuts with a cream filling, this is their first year as a part of the food truck family. We're sure their donuts be will a huge hit amongst our golfers, especially those with a sweet tooth!
Facebook | Twitter | Instagram | Website
Krave Street Eats


As the first sous-vide style food truck in Edmonton, Krave aims to provide guilt free, pure protein paninis, tacos, skewers and more. Cooking their food in vacuum-sealed pouches in water or steam means nothing is fried or deep fried! They will be serving healthy snack-sized Philly cheesesteaks at our tournament.
Twitter | Instagram | Website
La Mar Land & Sea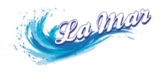 As the winner of the People's Choice Food Truck Award at Taste of Edmonton, there's no doubt that La Mar's authentic Mexican food is incomparable. Their truck is located at the EPCOR North Service Centre Monday to Fridays, except for next Monday, August 28th, when they will be serving their pollo chilaquiles to our hungry golfers.
Facebook | Twitter | Instagram | Website

Preserve
Founded in 2016, Preserve uses local ingredients to preserve foods like jams, pickles and relishes, which are then sold as canned goods or used to create delicious meals for the streets of Edmonton. They serve burgers, sandwiches, hotdogs, tacos and desserts (in a cup)!
Facebook | Twitter | Instagram
Kabao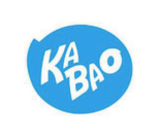 Served just like a taco, Kabao is an asian fusion food truck that specializes in offering a modern take on the traditional steamed bun. The baos are filled with braised beef brisket, duck, pork belly, chicken tsukune, yakitori and more! Our golfers are definitely in for a one-of-a-kind treat.
Facebook | Twitter | Instagram | Website
DaVinci Gelato Originale


DaVinci's world-class gelato is made from scratch using fresh and natural ingredients and original recipes brought back from Germany and Italy. No artificial flavouring or colouring is used. Unfortunately, they won't be able to make it to our tournament but have generously donated their gelato. You can find them at their 12C Rayborn Crescent in St. Albert.
Facebook | Twitter | Instagram | Website
If you are interested in golfing at our 2017 Liberty Classic, register here today.
Written by Mimi Ngo