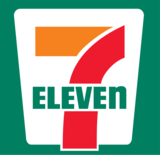 Red Deer, Alberta – Red Deer RCMP are seeking public assistance to identify the man who robbed the downtown 7 Eleven store shortly before 2 am on May 22.
The suspect entered the 7 Eleven at 1:45 am and threatened staff while demanding cash. The suspect left on foot heading northbound, carrying the cash drawer from the till containing an undisclosed amount of money. No one was injured in the robbery.
The suspect is described as:
Caucasian male
6'0" tall
Approximately 190 lbs with an average build
Wearing a black winter jacket with a grey patch on the left side, over a dark-coloured long-sleeve shirt with a hood, grey sweatpants that were muddy at the ankles and black shoes
Wearing a black toque with eye holes cut out of it
This is the second armed robbery of a 7 Eleven store in Red Deer in the last month. RCMP continue to investigate. If you observed suspicious activity or a suspicious vehicle in the area of 47 Street and 50 Avenue and north of that location between 1:30 and 2:00 am or have information about this crime, please contact the Red Deer RCMP at 403.343.5575. If you wish to remain anonymous, call Crime Stoppers at 1.800.222.8477 or report it online.
The City of Red Deer cautions that proper security in your business can not only protect you from crime or vandalism, it also creates a safe, comfortable environment for your customers and staff. Crime prevention through Environmental Design Concepts, such as ensuring shrubs are cut below window-level, in addition to traditional security measures such as locks, lighting, smoke and intrusion alarms, can increase safety and security at your business. The RCMP states that a total security program is the best way to avoid armed robberies. The stronger your security image, the less likely a robber is to select your business as a target. Liberty provides monitored home security solutions that are easy to operate and customized to fit your lifestyle. To learn more about Liberty's packages and how we can protect your home or business in Red Deer, contact Mike Landry at [email protected] or stop by our Red Deer Branch at 460 – 7700 76 Street Close Red Deer, AB T4P 4G6.
Click here to read more tips from the RCMP about how to protect your business from Break Ins and Armed Robberies.
Break-In Facts
A residential break-in happens every 90 seconds in Canada (your home should be protected as well!)
More than 80 per cent of break-ins occur during daylight hours
Thieves don't choose victims randomly – they look for opportunities
Most illegal entries are made by amateur thieves without the use of sophisticated tools
Break-ins cost Canadian insurance companies millions of dollars each year in claim payments; this cost is shared by policyholders through increased premiums
Read the full story here.
Written by Alex Watz