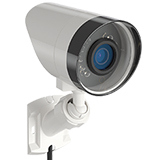 With so many security camera options to choose from, it's difficult to know where to start looking. Consider writing a list of everything you would like your security cameras to accomplish.
This will help you narrow your options based on their features while ensuring you aren't wasting time during the research phase of your purchase!
We've created a list of our clients most common desires when purchasing security cameras.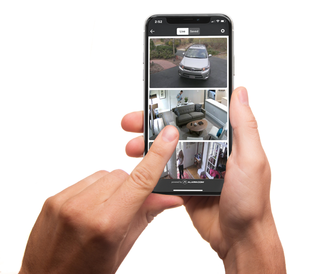 1. What do I want my security camera to do?
Situational awareness: purchasing security cameras to stay in tune with your home or businesses surroundings
Identifying people: at times this can be difficult to accomplish due to camera height, hoodies, ball caps and lighting
Collecting license plates: a specific camera is used to identify license plates at entry and exits gates
Collecting video analytics: a fast evolving part of the market currently, this works well in indoor controlled environments to count people and detect loiterers
Alerts: different camera systems offer different alert systems; consider when and how do you want to be alerted to what is happening on your camera feed
2. Wired or wireless camera system?

At Liberty Security, we always recommend customers choose wired solutions for their home security cameras for a number of reasons. Wired solutions offer POE or "Power Over Ethernet" since only one wire is required for your cameras to receive power and data. This makes your camera system more reliable since it won't be affected by power outages, will record 24/7 and will integrate with your security system. The main downside of choosing wired solutions is that they can be more labour intensive to run.
A second option is implementing a Wi-Fi solution which can be plugged into a nearby power outlet. Wi-Fi solutions offer 24/7 recording and integration into your security system like wired solutions but at a lower cost with easier installations. The downside is that your camera's feed may be affected by power outages or issues with your Wi-Fi.
The third option is installing battery powered DIY cameras which we typically do not recommend to our customers. Though this is the only option that is entirely wireless, it comes at the expense of reliability. Cold temperatures can cause cameras to malfunction and this surveillance method lacks the ability to record 24/7 since your feed is limited by your camera's battery life.
3. Will my internet speed affect the quality?
When asking yourself this question, consider your current internet upload speed. If you're setting up remote viewing from your smartphone, having an internet upload speed of at least 0.5 Mbps per camera is recommended. If you're considering Wi-Fi security cameras, you'll need a strong signal where the camera is being installed. Wi-Fi boosters are available if required.
4. Do I want 24/7 recording?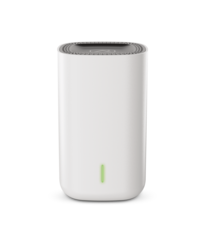 Most professional solutions will either provide 24/7 recording or recording based on any change in the scene being recorded. Choosing to only record clips of video and storing them online can be challenging because with outdoor cameras especially, the scene is changing often resulting in most storage being used due to wind or lighting factors. This makes video clips very difficult to review and often results in users adjusting the sensitivity to reduce the number of clips they are recording, this can result not capturing something valuable.
5. Will climate affect my exterior cameras?
The answer to this one is simple: yes! Temperature, precipitation, wind and sunlight will impact the camera model you choose. A Liberty Security professional can help you choose the best camera for your needs!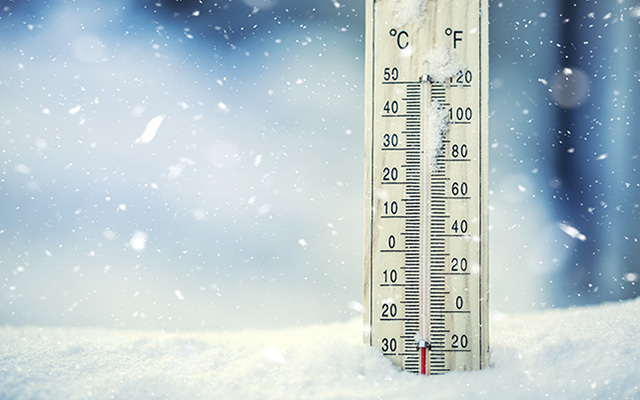 6. How do I want my camera system installed?
There are definitely advantages to having your camera system professionally installed. Installing it yourself may save you money on labour costs but a professional can ensure proper placement and configuration while offering advice on how to get the most value out of your cameras!
7. What is my budget?
Security system installation costs can vary widely depending on the type of camera you chose. Generally, wireless installation costs range in the low to mid-hundreds of dollars per camera. Installation prices for wired cameras vary depending on the building and cameras selected but range from the high hundreds to several thousands dollars per camera.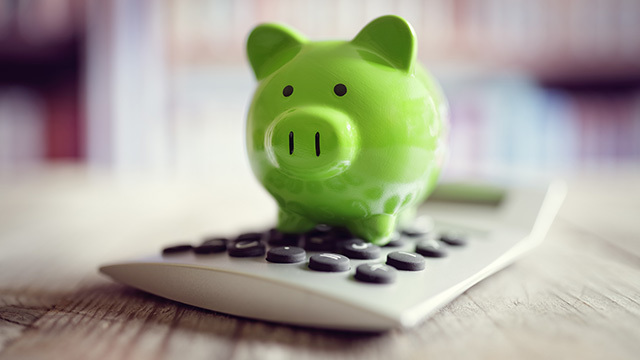 Was this list able to get you started on choosing the security camera that is right for you? If you're still scratching your head, Liberty Security is here to help! Please click here to learn more about our Smart Video solutions.
Written by posted this onJuly 04, 2018by and is categorized underFeaturedandGeneral