How does a Liberty InTouch system differ from a traditional PERS system?
First off it's important to note, our system can operate just as a traditional PERS system.
So how are we different?
The integration of the system to a web & mobile app based "lifestyle activity dashboard"
Custom "rules" created around that dashboard that send automatic text/email notifications to the cell of the adult child or caregiver regarding lifestyle anomalies. This is proactive information about the elderly person & real time notifications are sent to caregivers before a fall occurs.
To explain further, the Liberty care base station connects to various sensors inside the house: motion, bed, door, fridge, pillbox, cupboard, carbon monoxide, smoke, flood, freeze, PERS button, emergency button and many other subtle devices. The wholistic daily data that this system creates and lays out on an online platform is amazing.
Another difference to note: our base station unit uses a cellular connection (GSM – its own SIM card) instead of a land based telephone line.
What might the Elderly person appreciate most about the Liberty InTouch system?
It offers them a personal emergency response button
It also provides a silent, invisible, non-intrusive safety net in the background
They are less likely to get interrogated multiple times a week by family members (however lovingly) to assess if they are functioning well independently
The senior will feel good that their loved one or caregiver has more peace of mind about their well being.
What might an Adult child or caregiver appreciate most about the Liberty InTouch system?
2 things primarily…
1.) Custom cell phone text or email notifications about anomalies in the elderly person's lifestyle. These are potential problems that occur before a fall or emergency. As I mentioned earlier, a cell notification based on events like…
Fridge door hasn't been opened all day
Mom is still in bed at 11am
The medicine cabinet or pill box hasn't been opened all day
Dad didn't get out of his favourite chair all afternoon
Home care hasn't come in 3 days
Home care was at the house for only 10 minutes
Dad is frequently getting home at night as late as midnight (working on handyman projects at the senior center)
Mom was wandering the home last night for up to 2 hours
2.) Peace of mind and many enjoyable tension-free conversations with Mom/Dad, without feeling like they have to ask "check-up/babysitting" questions
To read an interview with Liberty's new Business Development Manager (Seniors Care), Brad Prince, click here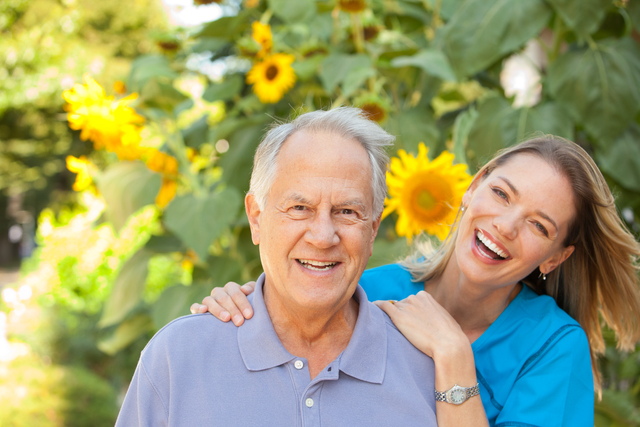 Written by Brad Prince