The Canada-wide legalization of Cannabis means it's time for producers and retailers to take a serious look at their security needs. Adhering to government security regulations and choosing the level of protection that your business requires can be difficult.
Provincial and federal regulations have outlined strict security regulations that both cannabis retailers and producers must follow. These regulations are more rigid than the requirements for a typical retail location.
Our Security Recommendations
We recommend the following three ways for cannabis producers and retailers to safeguard their business in order to comply with government regulations and best protect their property, inventory and personnel.
1. Video Surveillance
Video surveillance provides situational awareness as well as a general overview of your business. Provincial (retail) and federal (production) regulations for the cannabis industry have very specific needs and expectations for video surveillance and video surveillance storage. We recommend your business monitors all entrances and exits where cannabis is stored.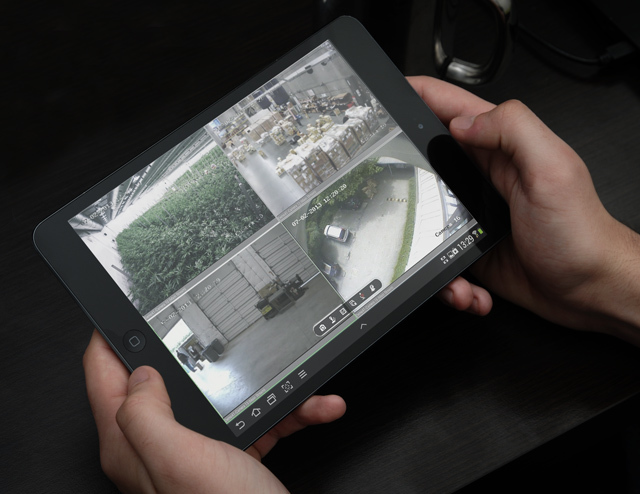 2. Intrusion Alarms
Intrusion alarms help protect your staff as well as your business' assets. Our systems will help protect you for intrusion, fire, flood, as well as hold up or duress scenarios. The systems can also be partitioned if you require a seperate alarm system to help manage access to your secure storage areas. Best of all our Liberty Live platform helps you manage users, view history and setup key notifications for you to help you manage your business better.
3. Access Control
We recommend access control to safeguard your business. This helps keep your staff accountable for whenever they are accessing secure storage areas where cannabis product is present. At Liberty Security, we offer a full auditable log of all secure areas to further protect your business and investment. Also key management and concerns about ex-employees having keys and access or dealing with a locksmith become a thing of the past.
Meeting Government requirements
It's no secret that ensuring your business complies with security regulations can be difficult and confusing. That's where the help of a trained professional becomes critically important for protecting your business from liability. Liberty has experience consulting with producers on the submission of their Section 8 form for ACMPR. We also have extensive experience consulting with retailers on submission of AGLC requirements.
Keeping a Record of Your Security Monitoring
Once you've safeguarded your business while complying with government regulations, keeping accurate logs of your surveillance is the next step in protecting your business. Liberty can guide you on how to unify your video, access and intrusion platforms for optimal reporting and easy management.